"Among the things you can give and still keep are:
Your Word
Your Smile
And a grateful heart" --Zig Ziglar
I'm going to start this blog with Valentine's Day recipes. After all, its winter and we can all use a little extra sweetness in our lives about now!
Chocolate Covered Cherries


Ingredients:
60 Maraschino cherries with stems
3 tbs. butter, softened
3 tbs. corn syrup
2 cups sifted confectioners' sugar
1 lb. chocolate confectioners' coating ***(This is optional if you can find it) You can also use any dipping chocolate of your choice such as chocolate chips, white chocolate chips or a tub of microwaveable dipping chocolate
Directions:
Drain cherries and set on paper towels to dry
Stir together butter and corn syrup in medium bowl until smooth. Mix in confectioners' sugar and knead to form dough. Wrap each cherry in about 1 tsp. dough. Chill in the refrigerator until firm.
Melt confectioners' coating or chocolate of your choice in a heavy saucepan over low heat. Holding onto the stem, dip each cherry into coating and place on wax paper-lined sheet trays. Chill in refrigerator until coating is set. Store in a cool place.
Tip: Buy mini-muffin cupcake/candy cups to place each cherry in after dipping.
Valentine's Day Popcorn


Ingredients:
8 cups air-popped popcorn
1 ½ cups itty bitty pretzel twists
½ cup jet-puffed miniature marshmallows
1 pkg. (4 oz.) baker's bittersweet chocolate, melted
1 cup freeze-dried raspberries, chopped
2 tbs. heart-shaped sprinkles
1 tbs. white nonpareils
Directions:
Combine popcorn, pretzels and marshmallows; spread onto parchment-covered rimmed baking sheet.
Drizzle with chocolate
Sprinkle with remaining ingredients
Refrigerate 15 min or until chocolate is firm.
Divide and serve in individual bowls.
All-Natural Peanut Butter/Date Balls


Ingredients:
1 pkg. pitted dates (you will use approximately 12 dates)
All natural peanut butter, cashew butter or almond butter (your choice) and you will use about 2 ½ tbs.
2 tbs. cocoa powder
Quick cook oats for binding approximately 1/3 cup
½ cup finely chopped walnuts
Maple syrup (not table syrup) about ¼ tsp.
Splash of water
Unrefined brown sugar, coconut sugar or any all natural sugar of your choice
Directions:
In food processor or chopper, pulse dates until a paste like dough forms
Transfer to a bowl and combine with peanut butter and cocoa powder, adding oats using just enough to form dough. Wrap in plastic wrap and refrigerate.
While dough is chilling put sugar (of your choice) in small saucepan on low heat. Add about a ¼ tsp of maple syrup and a splash of water. When it has dissolved, add walnuts and turn until coated and shiny. Remove from heat and put on a plate.
Remove chilled dough from refrigerator and roll into small bite size balls. Then roll each ball into the walnut coating.
Store in an air tight container.
This makes a great little energy snack or mid-day pick me up. But they would look really cute served on a Valentine's Day plate.


BOOK REVIEW TIME


So, I know February is normally considered the month of love, but how about we make it the month of mystery?
Let's travel back to a classic series. How about we revisit Nancy Drew by Carolyn Keene?
Here are four for us to start with. This can be our February reading list challenge!
1. The Secret of the Old Clock, A Nancy Drew Mystery Story
2. The Witch Tree Symbol, A Nancy Drew Mystery Story
3. The Clue of the Black Keys, A Nancy Drew Mystery Story
4. The Clue in the Diary, A Nancy Drew Mystery Story
But if you would like to add a little spice to your mysteries, remember to look for books by B.A. Paris, a great author who will give you a spine chilling grip your seat story. They will have you looking over your shoulder and remind you to lock your doors. EEK, right? For example, I just finished her new book Prisoner…WOW! I read it in 3 days. There is no way you can put it down. It wouldn't have taken me three days to read it if I didn't have to stop to cook, do laundry and of course get some sleep. This book took me on so many hair-raising twists and turns it was hard to see what was coming next. You think you know the captors, trust me you don't. You think you can figure out how it will end, you won't. This one will stay with me a while. Goodness, please read it!
If mysteries however aren't your thing please continue to enjoy your own reading style. If it's a biography you are hankering for, check out Spare. It's about Prince Harry and it's just hot off the press. It's on the bestseller list and he's started the book tour. So if Royals are your thing, this one might just dish up what you are looking for.
DVD REVIEW TIME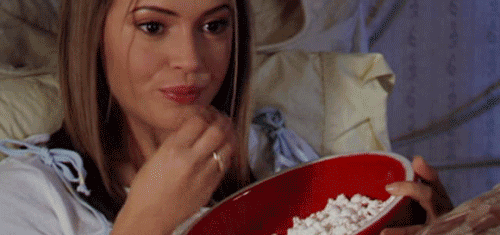 How many of you tune into any PBS mysteries? What great fun! If you would rather binge watch whole series, just come to the main library and check out some great titles to view on DVD, like:
Queens of Mystery
This series follows Beth, Cat and Jane Stone. They are sisters who are crime writers. They team up with their niece Matilda Stone who is a Detective Sargent. Together they use their combined knowledge to solve whodunit style murders in the English Village of Wildemarsh. Totally entertaining.
Grantchester
Based on a series of cozy mysteries, this is an old-fashioned whodunit. The hero is Reverend Sidney Chambers, who loves jazz and likes to drink scotch. He's a priest in mid-century England. He solves crimes in his parish together with Inspector Geordie Keating. Sidney gets witnesses and criminals to confide in him kind of like confessional style, all the while he's helping solve the crime. Such Fun I believe you would really enjoy this one!


Of course please come to the main library and check out our large section of TV mystery series.
What better time than cold winter days to curl up with a hot beverage (my favorite: mocha cappuccino), hot chocolate, tea, coffee etc.? Don't forget to put on your cozy clothes, grab a soft blanket and push play. Away you go to the land of mystery!
If you like to pull out your crock-pot during these cold months we have an extensive section just on crock-pot cooking. Nothing makes the house cozier that the warm smells coming from cooking a big pot of soup or stew.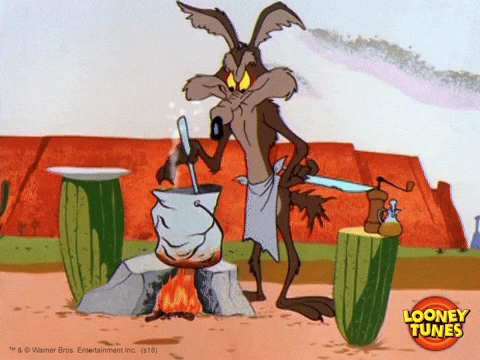 Hey guys don't forget to check out some of the activities going on here at the main library:
Painting with Sarah. I saw the February class project she has planned, it's adorable. Remember to call early because her classes fill up fast.
If you are interested in joining with other adults to create crochet projects, please contact the reference department here at the main library for dates, time and all details of the new "Purls & Chains Crochet Club."
Do you have little ones who might enjoy story time (and you might enjoy a little time out of the house during these long cold days)? Then definitely check out our story hour. Please contact library staff for details. They have a calendar of dates, themes and upcoming events for the little ones.
Have you ever wanted to join a Book Club but wasn't sure how? Just once again call or stop by the main library for information as well as picking up the reading list for the month. Staff can give you dates, times and the specific book that will be discussed. Refreshments are also served.
Please don't forget to join Friends of the Library. It's a great organization that helps our library out in so many ways. It isn't just about the book sales. This group does so much more here and throughout our community. Check out how to be a Friend. It just may be the thing you need this winter.
Hey guys it is tax season again and remember your library has all your resources such as Federal and State Booklets and the forms you need to file.
For more information on these or any other programs please contact the Raleigh County Public Library for details. 304-255-0511
Other Dates to Remember Valentine's Day February 14, 2023
President's Day February 20, 2023
Hey, even if you don't have a special Valentine this year, how about picking up a card and sending it to a shut-in; someone in a nursing home or a veteran? It doesn't have to be mushy or anything. Just make someone smile. After all, it's a long winter and we are all in this together.
"The best thing to hold onto in life is each other." --Audrey Hepburn




Happy Sweet Valentine's Day!
~The Bookmobile Lady~